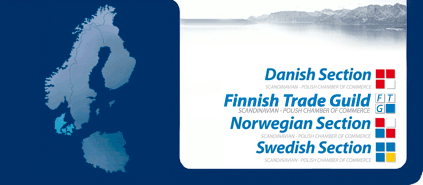 Find out more about
the SPCC National Sections:
The brochure published on the occassion of SPCC 15th Anniversary presents crucial data regarding the scope of investment, scale of economic cooperation between Poland and Scandinavia and to sum up the presence of Scandinavian companies in Poland. We also decided to ask the managers of the most sucessful Nordic brands present in Poland about their future plans and challenges. The results you will find in the brochure "Scandinavian business in Poland - past, present & the future" created together with DNB Bank Polska and under Honorary Patronage of Nordic Embassies in Poland. Download HERE
We all know that Scandinavia is famous for its beautiful nature, but there is another side of the Nordics which have gained a lot of popularity and recognition.This year we put Nordic Architecture & Design in the spotlight. See the winning pictures!
We have the pleasure to present you with the SPCC Report "Nordic Insights - trends shaping the future of business". Together with infuture hatalska foresight institute we identified 14 trends related to the most popular innovations currently being developed on the Scandinavian market and worth a close look within the further development of Scandinavian-Polish cooperation.